Love is...chocolate chip cookies. Silly? Yes. True? Absolutely. I love everything about them. Making them, eating them and sharing them. I have a recipe that my sister says is a "family" recipe, but I don't actually know that to be true. I have no evidence and it's possible that it came from an old cookbook my Mom had when I was younger. It's a nice idea, so we'll roll with it. As an adult, I've made this recipe hundreds of times (no joke) and I finally have it exactly how I want it.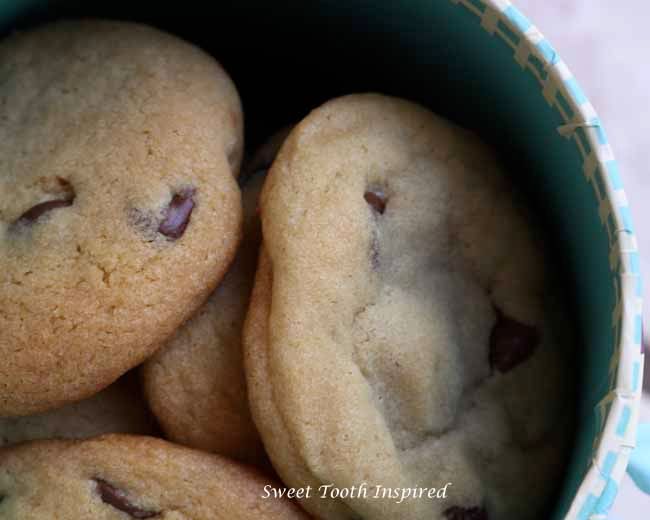 Here's my method:
1 cup butter
1 cup packed brown sugar
1/2 cup granulated sugar
1 teaspoon baking soda
1/2 teaspoon salt
2 eggs
1 teaspoon vanilla
2-3 cups of flour
1/2 12 oz. package of chocolate chips (more if you like it super chocolaty. I love chocolate, but like my cookies with a little less than normal)
1 cup chopped walnuts if you'd like
In a large mixing bowl (or stand mixer) blend butter and sugars until well mixed. Add the baking soda and salt and mix until well blended. Add eggs and vanilla and mix well. Add 2 cups of flour (slowly) and mix with blended ingredients. By hand (with a wooden spoon perhaps), mix in additional 1/2 to 1 cup of flour. You want the dough to be sticky, but formable. Mix in chocolate chips and nuts (if you go that route). Shape one inch pieces of dough into balls using the palms of your hand (this makes for perfect circles) and places evenly spaced on a cookie sheet. Bake for 7-8 minutes at 375 degrees.
Here are a few things I do during the process:
~ I always use a wooden spoon to stir in the additional flour and chocolate chips (I know it's so old fashioned).
~ I usually end up using a healthy 2 1/2 cups of flour (meaning that 1/2 cup is overflowing).
~ I use a silicone baking mat on my cookie sheets and have found them to work very well.
~ I always check my cookies a minute or so before the timer goes off and take them out as soon as they are about to brown. I usually set the time to 7 minutes and check them at that time. I like soft cookies. If you like them crispy do not follow this idea.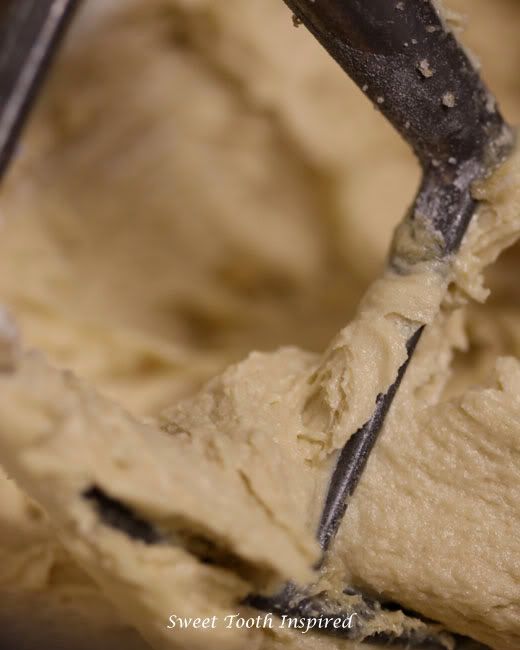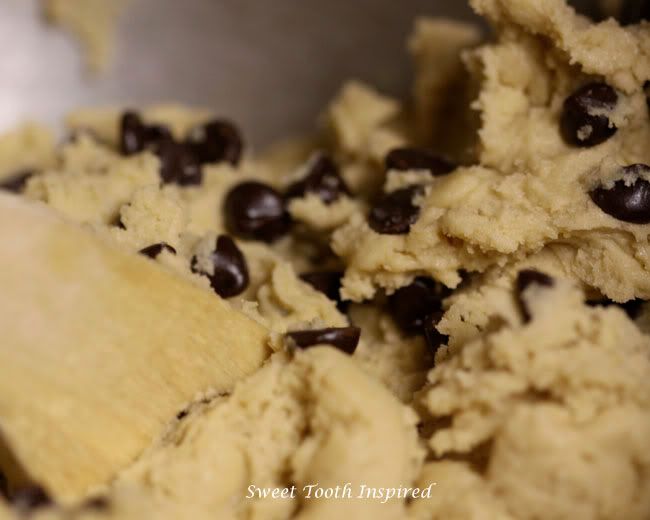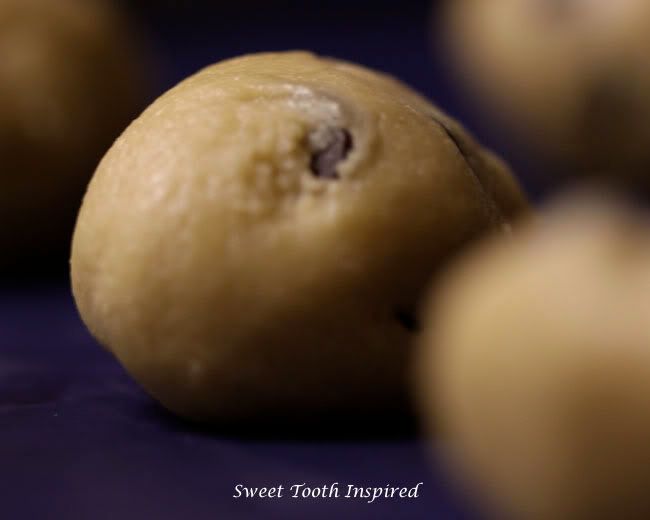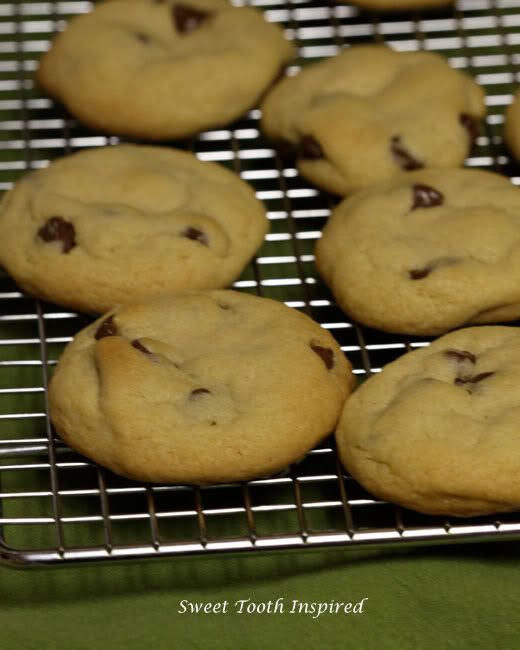 I hope these work out for you and that you enjoy!
I put a few of the cookies into this cute package for a few friends who recently moved as a housewarming gift. I found the packaging at
Michaels
. Cute, huh?
Baking soundtrack: Collin Hay, Jack Johnson, Lisa Hannigan and Radiohead.